July 2022 Webinars: PitchIT Live and D&D with OITVOIP!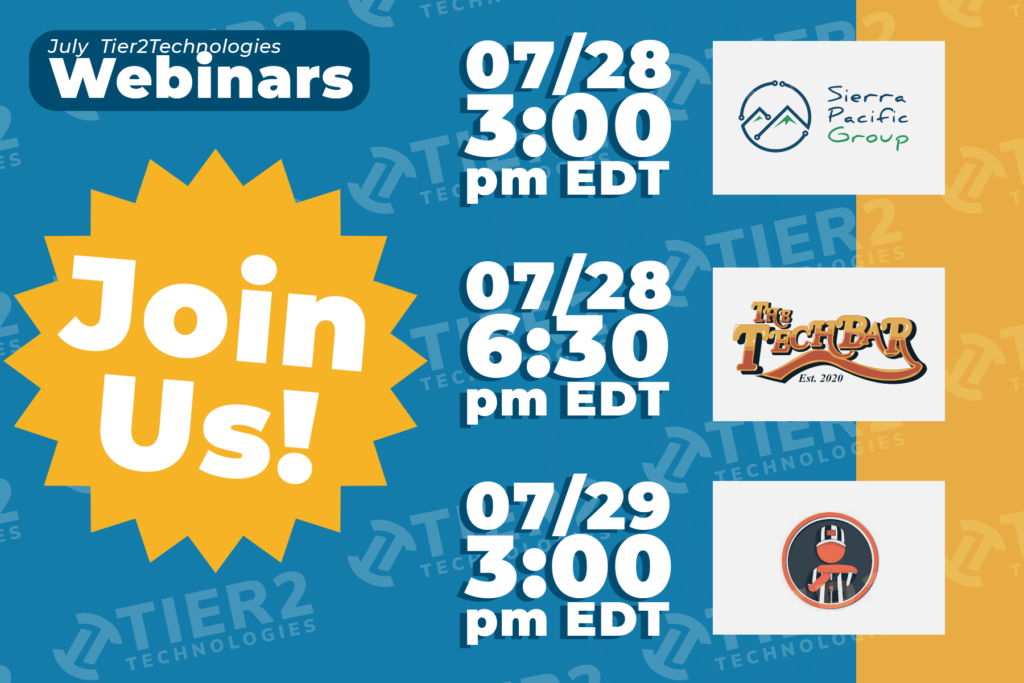 We're ending July big with a gauntlet of webinars for Tier2: join Elizabeth today for Pitch it Live Host by Sierra Pacific Group's Adam Bielanski and Sean Lardo at 3pm EDT.
Later Tonight at 6:30 EST we have the honor of being on the always-amazing OITVOIP's The TechBar. Where with any luck we will learn nothing productive and just embarrass ourselves for your amusement.
Tomorrow we are very excited to be on Tom Lawrence's Lawrence Systems Business Technicalities with Sean Lardo at 3pm EDT.
If you're curious about us, the state of our product, and how it can help you, OR if you're just looking for an hour of "Business Development," and would like to spend it heckling us, we hope you'll pop in. You've got your choice of cool dudes that you can listen to, and you can laugh with us about our choice of scheduling!